Rats, Mice & Squirrels Pest Control
High standard, comprehensive rodent control services available to domestic and commercial customers based on the Wirral and nearby areas.
If you have rats/ mice then you have come to the right place!
We specialise in rat/ mice control in all types of properties inside and out. Our technicians respond quickly and will arrive in a fully equipped van ready to put a stop to these damaging disease carrying pests. We specialise in finding their entry points and guarantee our rat proofing work.
We understand sending the same technician on all visits is important and we do that because we care about solving your rat problem, for good!
Squirrels are becoming an issue for you?
At Peninsula Pest Control, we specialise in Squirrel control in all types of properties. We can get you a specialist technician quickly who can recommend the best solution to stop these damaging pests. We specialise in finding their entry points and guarantee our Squirrel proofing work. If not removed squirrels can cause severe damage to plumbing and electrical cables.
Damaged timbers and live electrical cables in the loft.
Rodent Facts and Prevention Tips:
Rodents can retain and transmit various serious diseases and they can also introduce dangerous parasites in your home, such as ticks and fleas. If you locate a rodent outside or inside your home, contact your pest specialists for immediate identification and removal.
Here's what you can do to prevent it:
Keep food sources away from rodents. Small crumbs, grains, cereal and even waste are a popular source of infestation, that's why you have to make sure that these are stored in sealed metal or glass containers.
Identify and seal as many possible entry points as you find.
Contact the rodent control specialists at Peninsula Pest Control
If you are based on the Wirral and you would like to find out more information about this type of pests or you're facing a pest problem and you're looking for pest control specialists, look no further than Peninsula Pest Control! Get in touch with us today on 0151 321 9796 or 07763 756 696 and we'll be here to discuss your needs.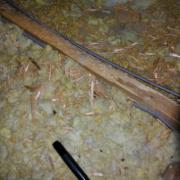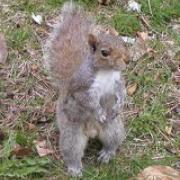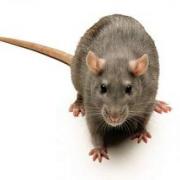 Squirrel damage to timber
and live wires in loft
Little Neston, Wirral, Cheshire
Tel: 0151 321 9796 Mobile: 07763756696
Email: [email protected]