Domestic Pest Control - Insect, Bird and Rodent Control on the Wirral
We pride ourselves on delivering safe pest control; we have had experience of dealing with all types of pests outside and inside the home. We have fully equipped vans and the know how to manage or eradicate even the most challenging pest problem.
Comprehensive, professional pest control services
We always undertake a thorough survey identifying any risks, and we place the pest control products or devices out of reach of children and pets. Site safety is achieved by issuing a 'no entry time' allowing the pest control products to dry or ventilate as required.
Arrange a time for us to visit that suits you. Whether you need pest control within 2 hours or 2 weeks we will respond quickly and enthusiastically. Customer delight is our number one priority at all times.
Our pest control services are available to customers across the Wirral and surrounding areas.
These include:
Flies, fleas and bed bug treatments
Squirrels and moles
Mole Control
Whether it's mice, rats, squirrels, wasps or any other insects, you can count on the experts at Penisula Pest Control to eradicate your pest problem safely, quickly and efficiently!
We're your experts in handling domestic pest control on the Wirral!
So, if you are based on the Wirral or nearby areas and you have any " unexpected guests who have outstayed their welcome", call out the specialists at Peninsula Pest Control on 0151 321 9796 or 07763 756 696 and we will be happy to help! All of our team of pest control specialists are R.S.P.H. qualified, fully trained to the highest standards and you can rest assured that your pest problem will be taken care of in no time.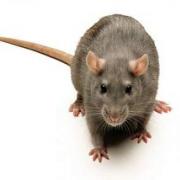 Little Neston, Wirral, Cheshire
Tel: 0151 321 9796 Mobile: 07763756696
Email: [email protected]